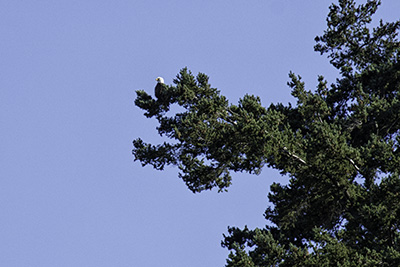 Once again we made our way down to the Spring Street Landing to board the Chinook where breakfast was served as we cruised north toward Sucia Island. We took a side trip around Spieden Island where we saw deer grazing on the hillsides and harbor seals lounging on the beach. The highlight, though was a whole family of bald eagles sharing a fresh kill. I think it was salmon but they were far enough away it was hard to tell. But the parents were standing guard on the hillside while the juveniles dined.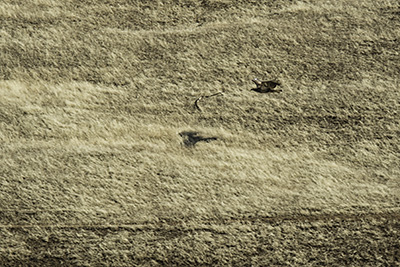 Then all five took off and were circling and calling to one another.
We continued on to Sucia where we disembarked and split into two groups. My group started with a short hike to some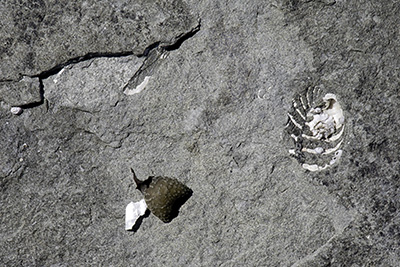 fossil beds. Mostly seashells embedded in rock. Then we waited for the other group to return from Shallow Bay which, when our turn came, proved to be a lovely walk through the woods to a secluded inlet.
Back on the Chinook around 1pm we were served a yummy lunch of fried chicken and potato salad accompanied by an individual bottle of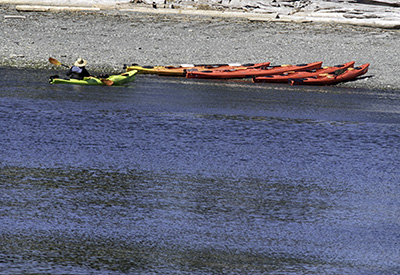 champagne! The afternoon was spent cruising leisurely back toward Friday Harbor with views of boats and lighthouses, bald eagles and harbor seals, lots of Islands and many fine views of Mount Baker.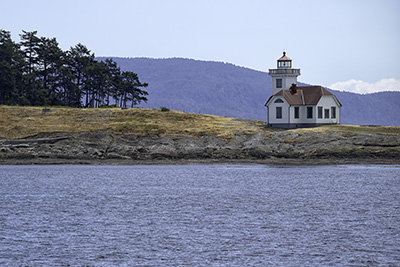 We got back into port around 4:30 and said goodbye to the Chinook and her crew. I went back to my room and fell asleep while trying to read. Then roused myself for a walk downtown to dine on more Dungeness crab at the Cask and Schooner, a local pub.