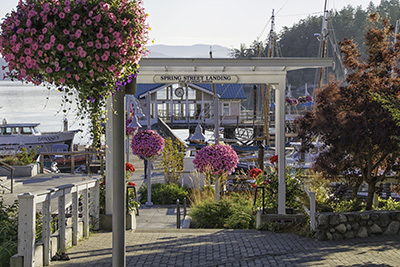 Day 2 dawned bright and sunny and we made our way down to the Spring Street Landing to meet the Chinook where we would have breakfast onboard while cruising north toward Roche Harbor. We arrived around 10am and started our tour with a trip to the Lime Kilns, relics of a major industry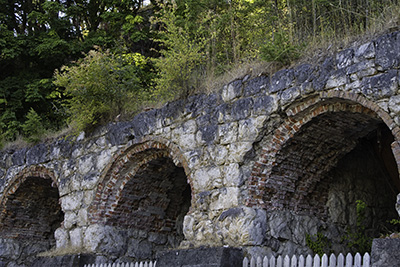 of the 19th century. We then proceeded up the path toward the sculpture gardens ever cognizant that we had less than two hours before departure and still needed to see the historic hotel and gardens as well as the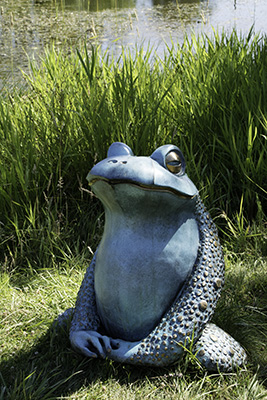 artisan's marketplace.
Back on board we cruised south around San Juan Island to make a complete circle en route to Orcas Island while being served a cracked crab and barbeque chicken lunch. Somewhere along the way more Orcas were sighted but they proved elusive to photograph.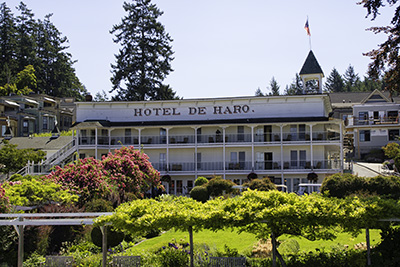 We arrived at Rosario Resort around 3pm and were immediately bussed to a private Salmon Hatchery where an organization called Long Live the Kings is hard at work trying to restore populations of Chinook (aka King) salmon in the Salish Sea. This is a new term for me, it seems that recently it was decided to call the combined waters making up the Puget Sound, Straits of Georgia and San Juan de Fuca the Salish sea. It was interesting to hear about how they harvest the eggs and sperm to cultivate young salmon for return to the wild.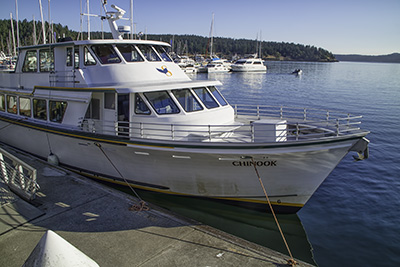 On returning to the boat around 5 we were offered a tasting of two Washington wines along with cheese and crackers as we cruised back to our home base at Friday Harbor. As if we hadn't had enough to eat that day we then had a catered dinner of seafood enchiladas with chips and salsa and coleslaw.