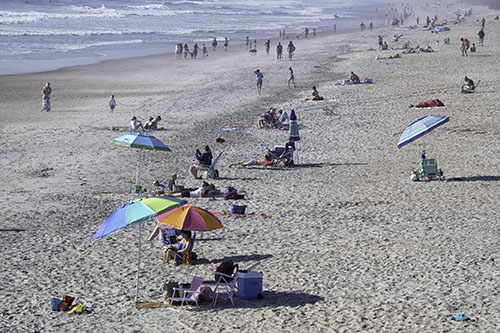 I decided to give the barrier island beaches one more chance and headed out early after a quick (and awful) breakfast at the hotel. I arrived at Wrightsville Beach around 9am and found it pretty crowded already. And though I found the town a little more appealing than some I have driven through, I finall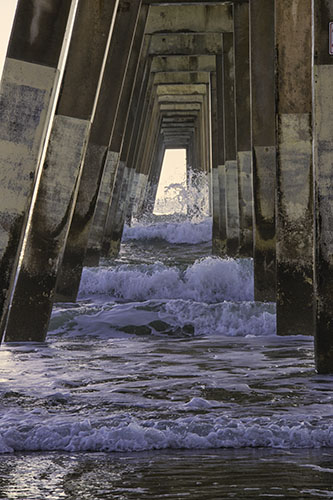 y had to throw up my hands and say "OK, I'll pay to park." Only to get to the pay station and find a sign that said "Don't worry, you don't have to pay until March 1." So, finally I got another walk on the beach.. Most of the shells
were broken but what caught my attention was the waves crashing under the pier and the surfers.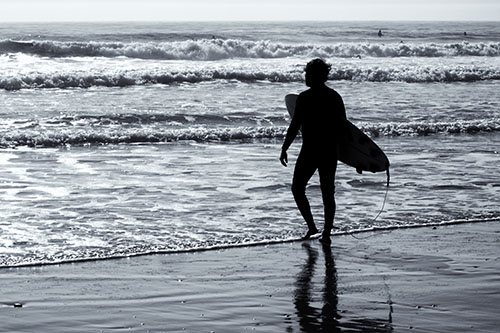 Oh my, the surfers. I got pretty frustrated trying to photograph them from the beach as the sun was in my eyes and I could not see a thing on the camera's screen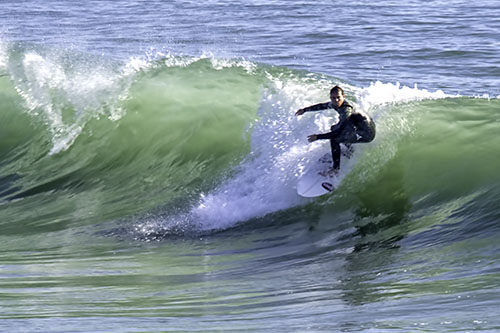 . Then I finally got the bright idea of going up on the pier to shoot. I gladly paid my $2.00 and had a great time and a great view of the surfers. I just wish more of them had been better surfers as the ratio of standing to sitting out behind the surf was pretty low.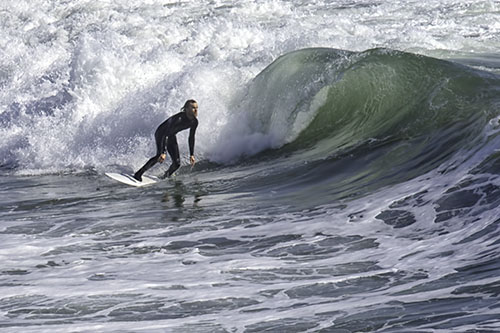 Eventually I did have to push on to New Bern but I finally felt satisfied that I had had a positive beach experience to add to my outstanding time at Bald Head Island.