Although we are staying four nights in Dublin we really only had this one day as we will be traveling out the next two days then going home on Thursday. And one day just isn't enough. We had a guided bus tour of the city this morning followed by an all too brief half hour at St. Patrick's Cathedral. Then we had a guided tour of Dublin Castle, which is really more of a palace where the Viceroy's used to live and where state functions still take place. We were given a free afternoon but after nearly having to go into therapy over trying to decide what to do I ended up realizing that what I most needed to do, painful as it was to admit, was go back to my room and chill out so that I could enjoy the play we are going to see tonight.
So here are some pictures from St. Patrick's Cathedral.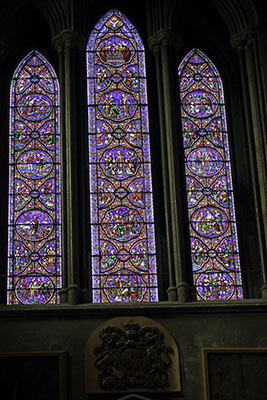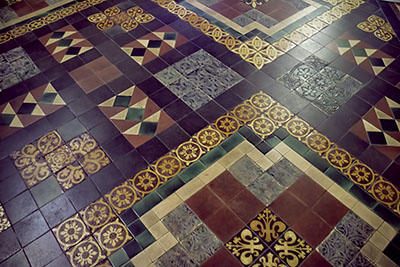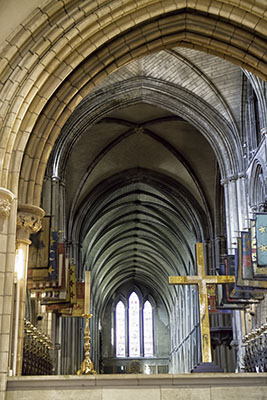 And here are some from Dublin Castle.