So yesterday was not a great day for photography because of the flat white skies and occasional light showers. Our outdoor activity consisted of a walk through an historic neighborhood with lots of beautiful homes. Unfortunately, all I can show you are a few architectural details because the whole house pictures just did not turn out well due to the flat light and ugly sky in the background.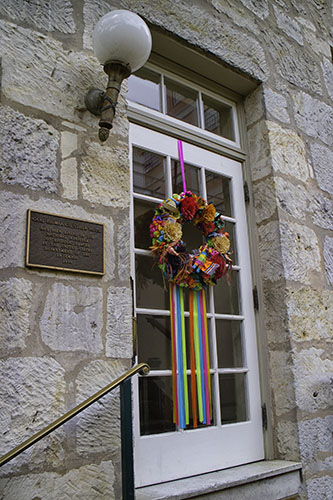 This first picture is from the Guenther House where we ate lunch. Typical of the solid limestone buildings built by the German settlers who flocked into Texas in the mid to late 1800s and one of many listed on the National Register of historical places as the plaque states. But note the San Antonio twist, as the citizens prepare for th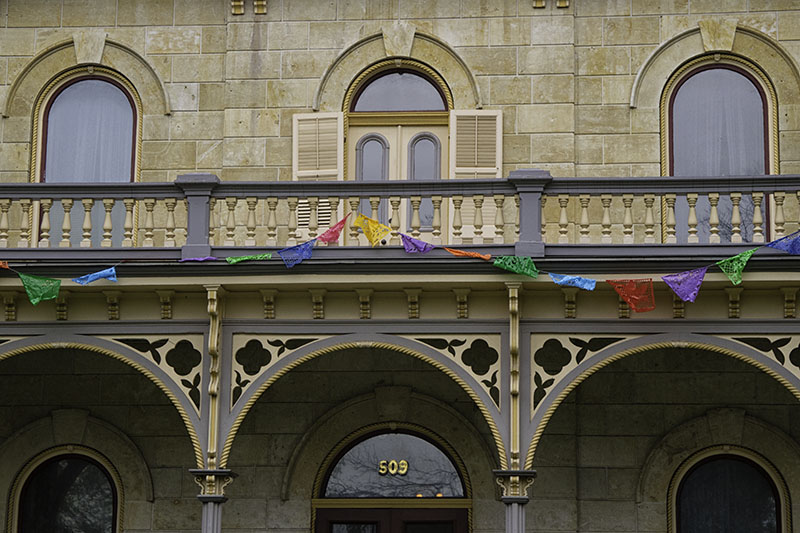 eir annual fiesta, homes and businesses are decked out with brightly colored ornaments to celebrate the occasion. I believe the flags on this next home with beautiful arched window served the same purpose.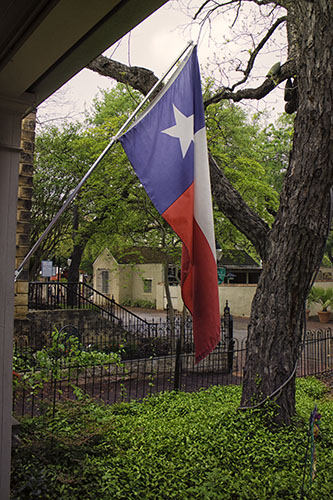 Steinbeck is often quoted as saying Texas is a state of mind and so it is. They are proud of their state, proud of their history, proud of their flag and proud to tell you how many generations their family has lived in Texas. They love it that much. I can only be proud to tell you I am a fifth generation Vagabond as my ancestors just couldn't get enough of moving west, though somehow they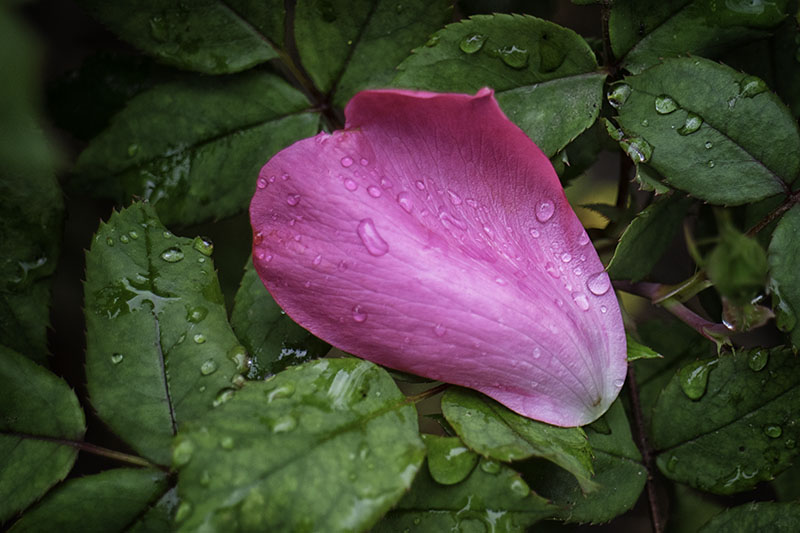 managed to miss Texas altogether.  Maybe that was the problem.
I may have lied just a little
about it not being a great day for photography. It
was a great day
for macro photography wha
t with no wind, no shadows and lots of raindrop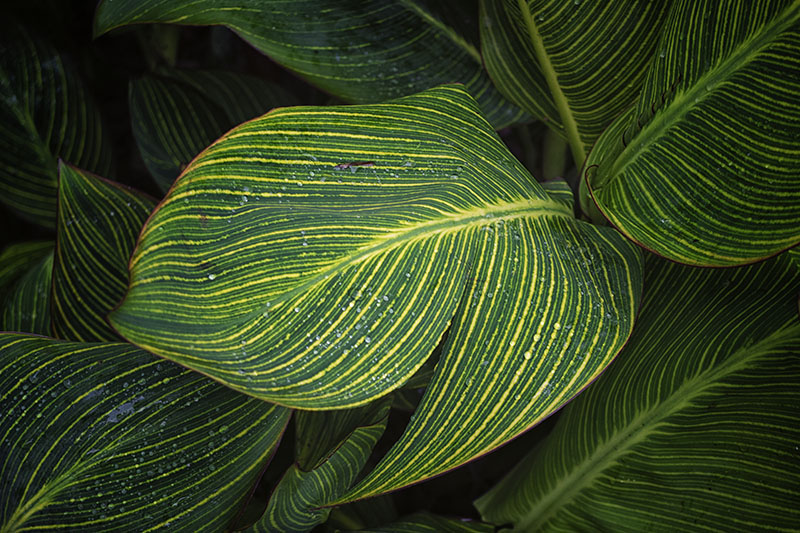 s. So here are a few of my favorites.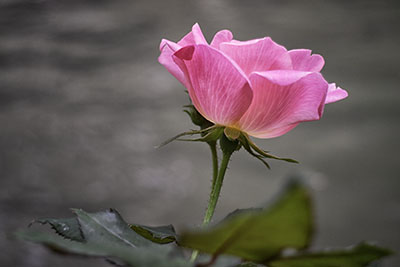 I ended my free afternoon at a great modern vibe restaurant with a southwest twist called Acenar. Overlooking the riverwalk I dined on the patio. My entree was duck crepes made with serano peppers and for desert, pineapple flan. So much fun to try new tastes!
Next up Lyndon Johnson and the Texas Hill Country.