Our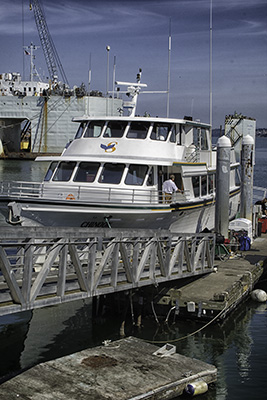 trip started Sunday in Seattle at an airport hotel where we gathered for an evening meal and brief orientation. The next morning we were put on a bus to Bellingham where we met our private boat, The Chinook. Our luggage was loaded onto the boat and we were underway by 10:00 am. Our cruise to Friday Harbor had barely begun when our Captain got word of sightings of Transient Orcas nearby and we headed that way and were rewarded with views of the big killer whales by 11 am.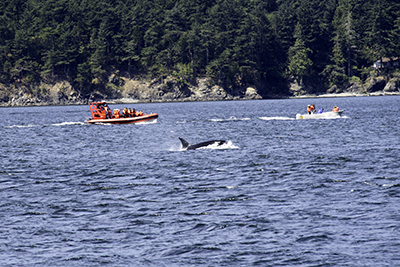 After a fun hour or so of whale watching we were served a delicious onboard lunch of lasagna and salad only to have another whale sighting reported closer to shore. We hurried through lunch and went out on deck to try and photograph the whales. I took a lot of pictures but only a few turned out with recognizable Orcas. Still it was a thrill to see them.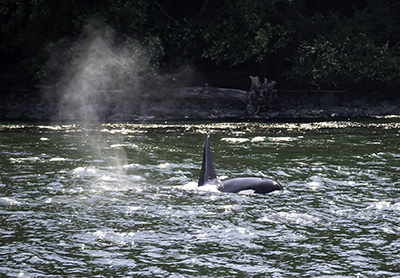 A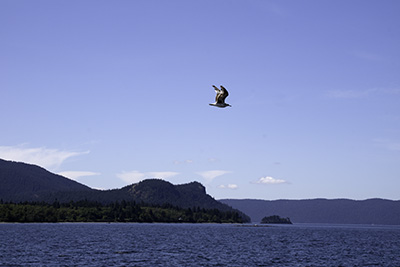 s we resumed our journey there were also bald eagles to be seen. Not to mention sea gulls and cormorants. There were boats of all shapes and sizes from huge tankers to tugboats to ferrys to sailboats to pleasure craft to whale watching zodiacs. And just to put a little icing on the cake Mount Baker put in an occasional appearance on the eastern horizon.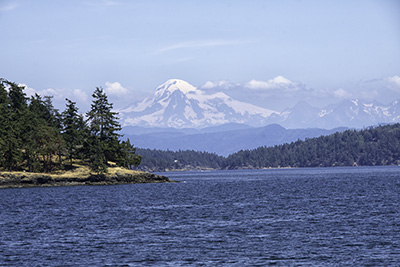 We finally pulled in to Friday Harbor at around 2:30pm, walked the few blocks to our hotel for the week and had a couple of hours to rest and get organized before our catered dinner at the Farmer's Market building downtown. All in all a great start to our tour of the San Juan Islands.