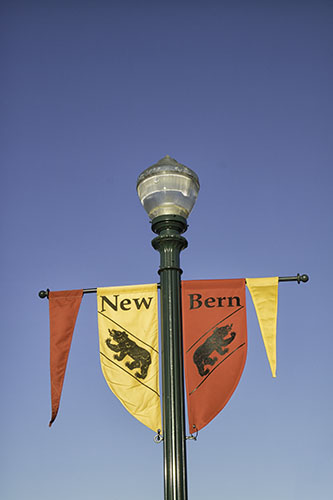 Founded in 1710 by Swiss and German immigrants, New Bern was named for Bern Switzerland. Since Bern means bear in German the town has embraced the bear as its symbol. Bear flags, banners and statues decorated in all manner of costume can be found throughout the downtown area.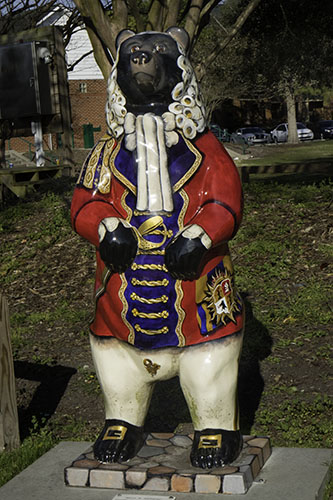 New Bern also served as the colonial capitol of North Carolina and Governor Tyron had a palace built here in 1770. Though the capitol was moved to more centrally located Raleigh and the palace subsequently burned down, citizens reclaimed their history by reconstructing it in the 1950s. Furnished with period antiques the palace offers tours guided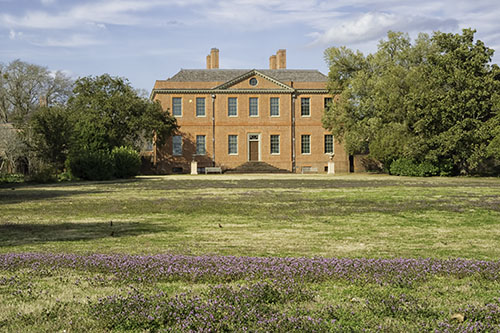 by costumed docents.
New Bern's other claim to fame is as the birthplace of Pep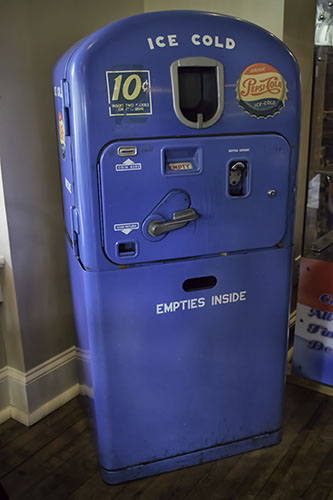 si Cola. A small museum and gift shop
occupies the site where Pepsi was born.