Day 4 started out with the same breakfast I have had for the past two days; an omelet with onion, cheese, lots of fruit, juice and tea. Then I packed up and moved to a new casa which turned out to be 2 ½ blocks from the old casa. The room was a little nicer and bigger, the stairs a little wider but just as steep. You may be wondering why we had to change casas. Well, originally, we were supposed to be moving on to Baracoa on this day but hurricane Matthew threw a wrench into those plans. So, the idea was we would stay at a hotel in Santiago the first three days then move to casas. Because the second set of casas had been prearranged and paid for before we lost the hotel rooms we had no choice but to move. I mentioned to someone at my first house that we had been meant to go to Baracoa and he said "Oh, Baracoa is so beautiful, you must go, the hotel is fine now." But alas, it was out of my hands.
Once settled in our new casa we piled into the van (a 12 passenger Mercedes Benz if you really want to know) and hunted down the cigar factory we were to tour only to be told that no pictures were allowed. But we took the nickel tour anyway and learned how cigars are made. The nice thing about cigars is that they are pure tobacco with no additives, unlike cigarettes. The whole leaves are sorted then pressed together in a round press, then a tobacco leaf wrapper is added to make it look pretty. It seems to be a very labor intensive process, at least here.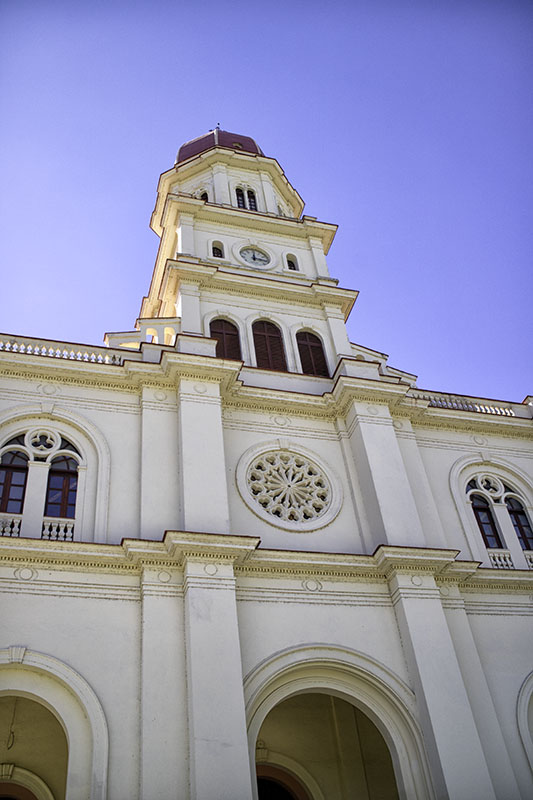 Next, we went to a town called El Cobre, the name of which has something to do with its history as a copper mining center. But its real claim to fame is a cathedral that is dedicated to the patron saint of Cuba and a popular site for pilgrims with and without religion. The full name of the chu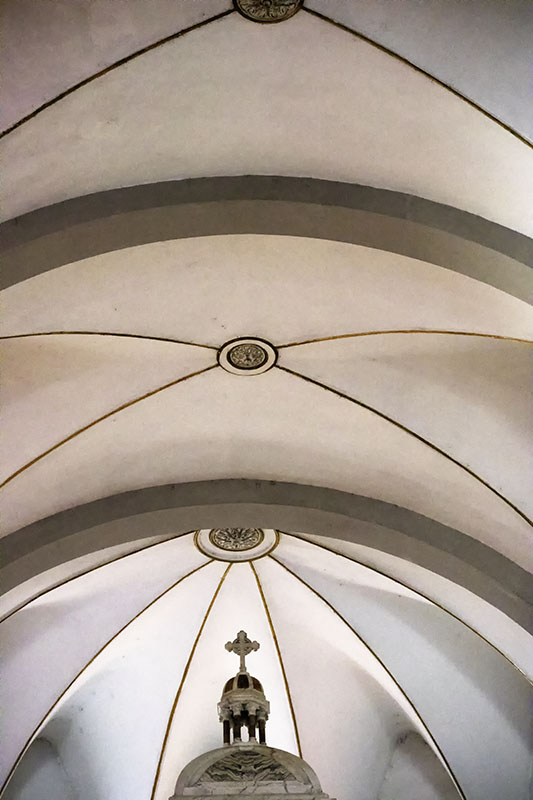 rch reflects its Spanish heritage: The Basilica de Nuestra Senora de la Caridad del Cobre. The church was not that impressive (austere says my
guide book) thoug I did manage to eke out a few interesting images. The community was down a steep flight of steps that I didn't want to have to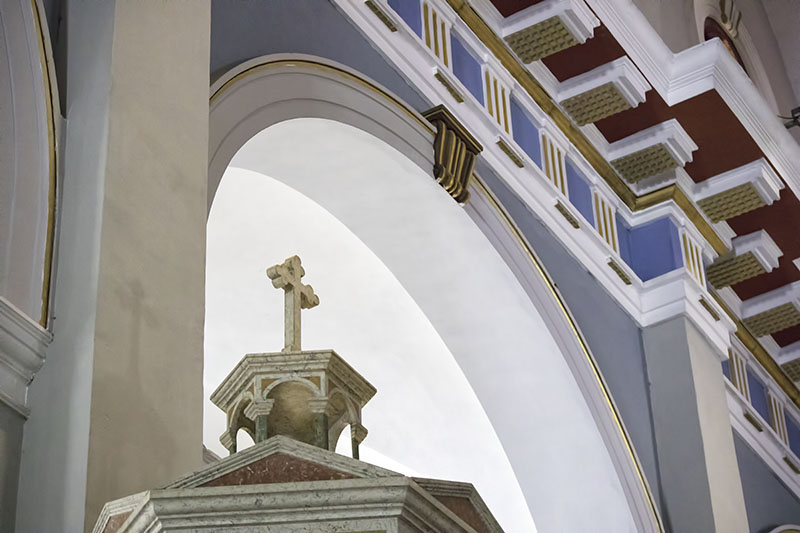 come back up and it seemed to consist of a lot of vendors intent on selling flowers and trinkets to tourists so I don't know that the photography would have been very satisfying. And, as there was no place to eat lunch we soon headed back to Santiago.
This would be a good place to say a word about religion in Cuba. Because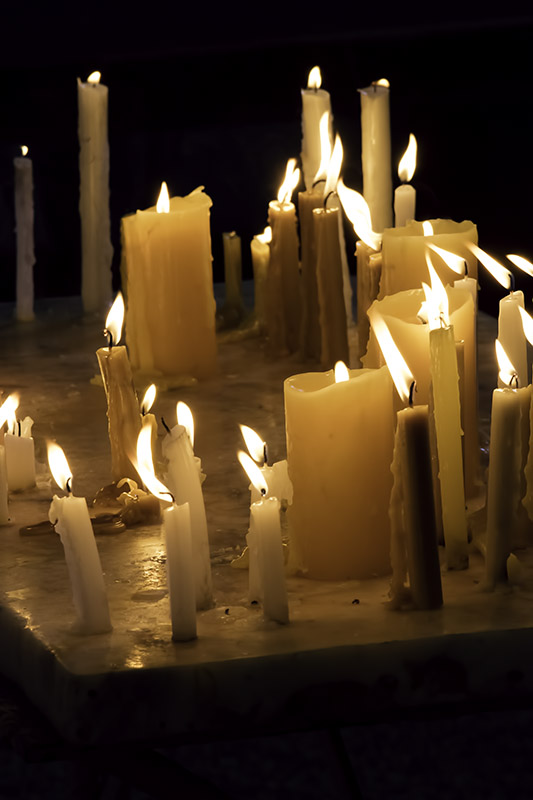 one cannot be a member of the communist party and be an active participant in religion there are not a lot of overt signs of religion as might be experienced in other former Spanish colonies. On the other hand I did not get the sense that religion was banned outright either. Churches remain as churches and there were certainly plenty of pilgrims at the Basilica. Papal visits have been allowed and I spotted a nun reading on the balcony of a building nearby. Our driver was the son of a Seventh Day Adventist minister and he owns his own van and tour company as well as a farm so having a religious background does not seem to be a deterrent to success in the new relaxed economy. I also understand from my reading that vestiges of African religious practices brought in with slavery are still alive and well in Cuba.
Lunch turned out to be more grilled chicken at Dona Martha Restaurante. Our Spanish speaking guides were not too helpful at explaining the menu choices so I sort of went with what I recognized, "grille" means grilled, this much I know and pollo of course is chicken. Lately all meals have been served with rice and sweet potatoes. So I am having no trouble sticking to my high protein, low carb diet.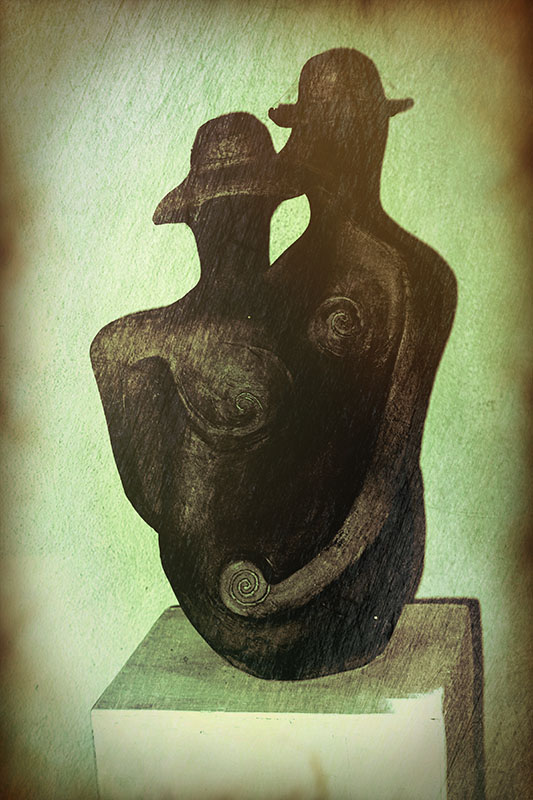 After lunch we were turned loose to explore the local neighborhood but the directions for the meeting point and time were not clear. We found an art gallery just around the corner. I'm always hesitant to photograph other peoples art and call it my own but I tried to transform this piece enough to at least make it a shared effort.
I knew I should stay with the group but they were moving so slowly I decided to head out on my own. How hard could three blocks further on be? Well, pretty hard when the cross street does not go through. Of course, when I got to the place I thought I was supposed to be at the time I thought we were supposed to meet there was no one there. I waited fifteen minutes then decided to head back to the restaurant and see if I could find anyone. I was about to panic (OK, cry)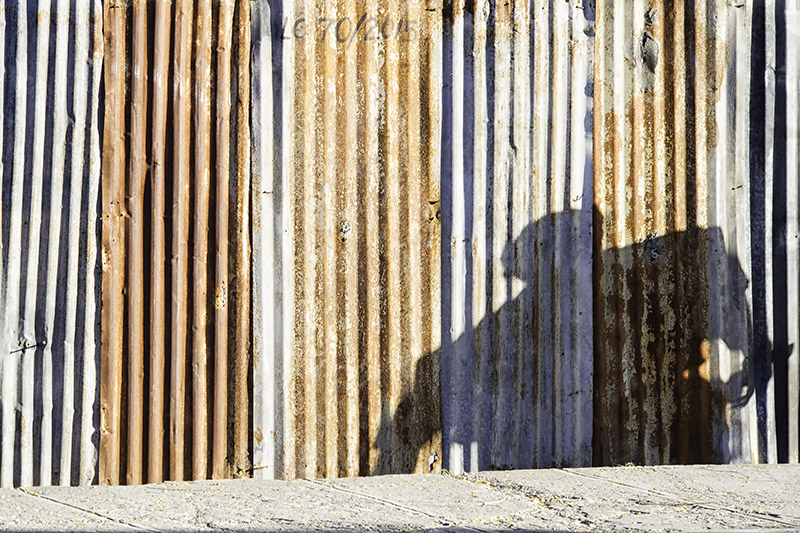 when I finally spied the van, everyone aboard except our guide who was out looking for me. I still don't know where they met up or how long they were looking for me. Of course, I had money, I knew where I lived and taxis were abundant so I don't think it would have been a complete disaster even if we hadn't connected. On the upside, I got some of my most interesting images during this episode.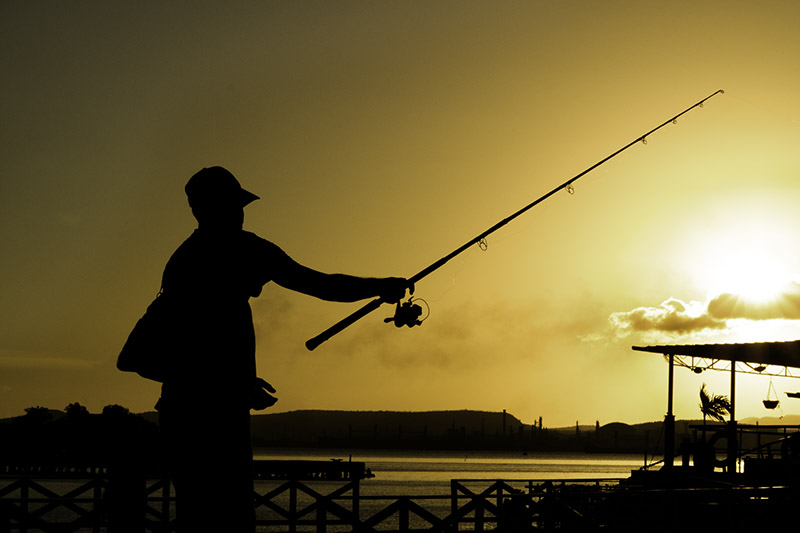 We then headed back to the waterfront for sunset. A few nice silhouettes and color on the water pictures. Well, that might be an understatement. I kind of had a field day with the sunset. And finally, back to the casas for a rest before regathering at one of the casas for a "family dinner" which ended up costing more than any of our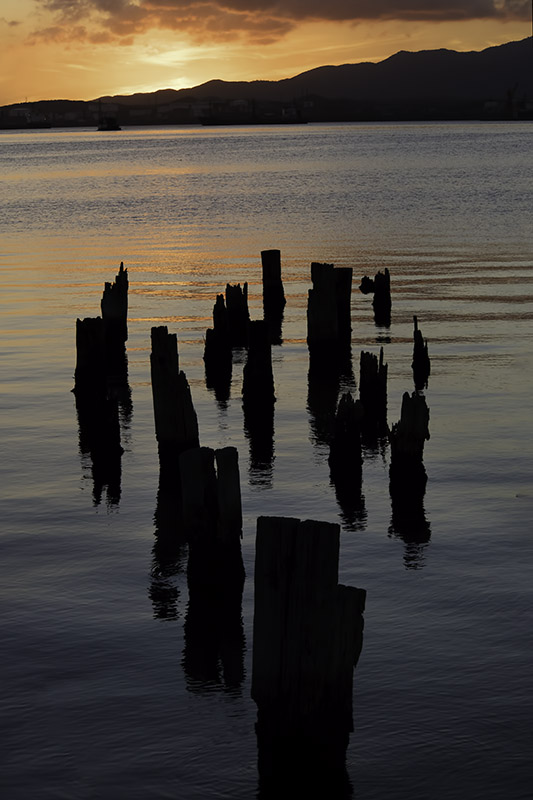 restaurant meals so far. Once again I had grilled chicken, not much choice this time, accompanied by rice and sweet potato fries. I went off the reservation and ate some of the salad because the guide and the doctor sitting next to me thought it might be OK. Lionel, our local guide, brought a bottle of rum which he said was the best you could get in Cuba. I enjoyed it but after two beers did not feel like indulging too much.