Our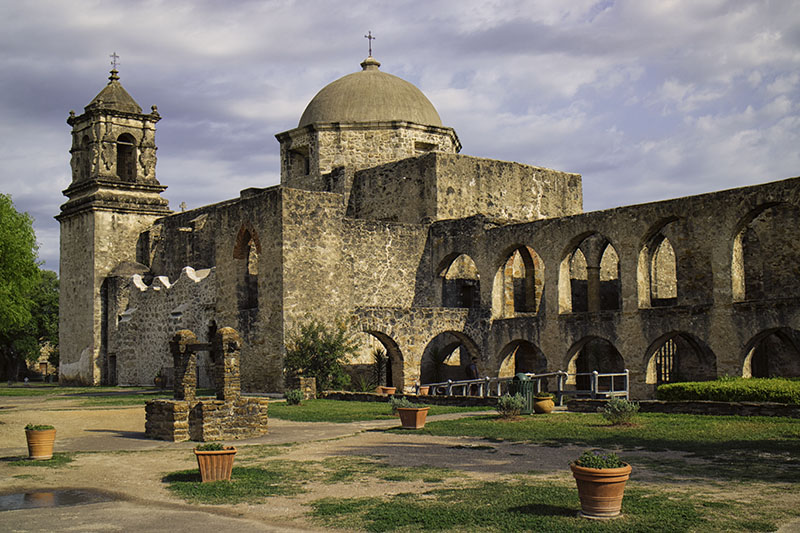 last day in San Antonio focused on the Hispanic cultural influences. We started here at Mission San Jose, also known as the queen of the Missions. The San Antonio Missions are managed by the National Park Service though the churche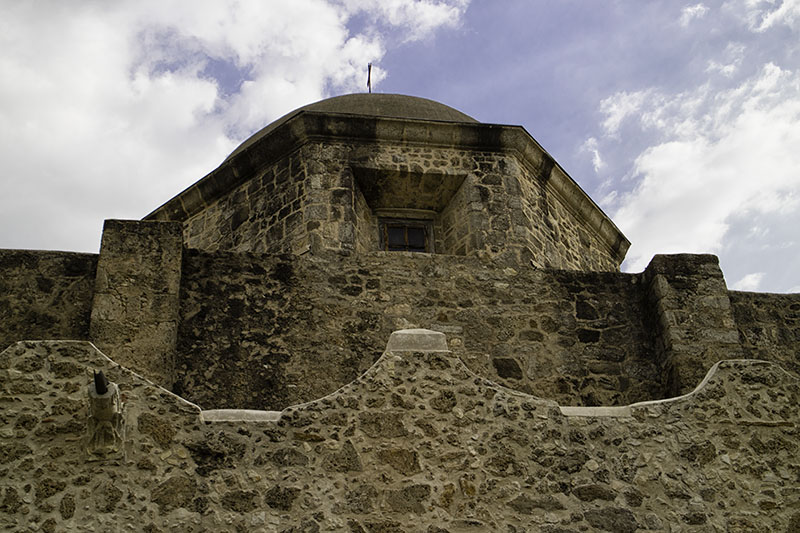 s are still active Catholic parishes owned by the Church. The Missions were recently named a UNESCO World Heritage site.
Unfortunately we did not have time to visit all the Missions, something else to come back for! After a brief stop at Mission Conception where a funeral kept us outside the main church, we proceeded to tour the west side of San Antonio which is traditionally the Hispanic side of town. The resi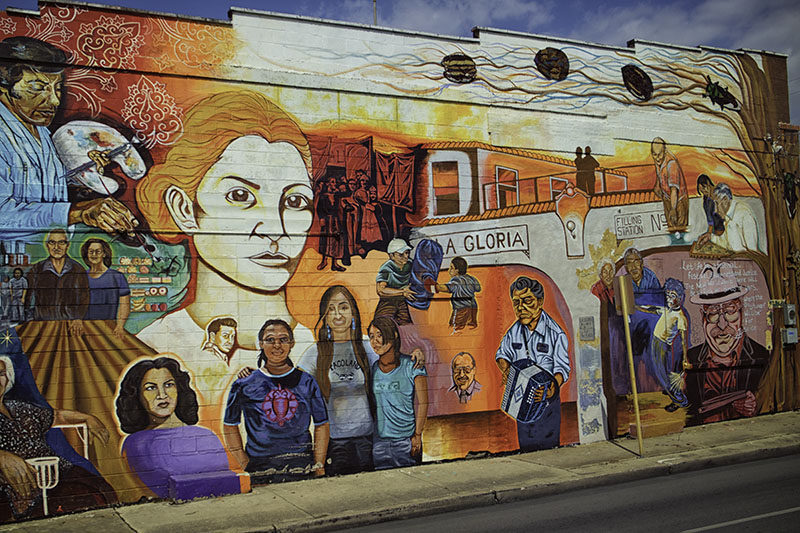 dents have embraced their cultural roots in the form of Murals telling the story of their community.
This is just one example of the colorful artworks that can be found throughout the area.
Next we had lunch at a local icon, Mi Tierra which was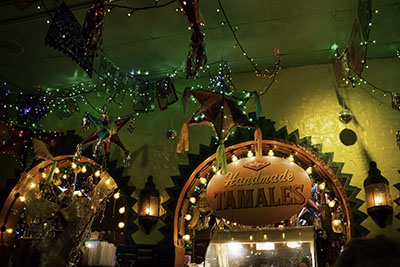 colorfully decorated and served up a tasty Chile Relleno. I am sad to report that Texas has not embraced Green Chile. So, while tasty, it did not satisfy my craving for New Mexican cuisine.
Me Tierra is located at La Mercado, a Mexican market which offers up south of the border creations in all sizes shapes and colors. Especially colors! I found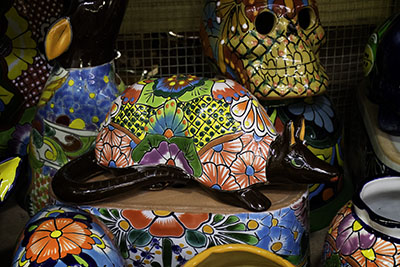 a lovely shawl suitable for outdoor theater nights in Ashland for only $10. I'm wondering if I should have bought two or three?  Airport travel being what it is I had to leave the armadillo there.
We then moved on to the Texas Institute of Cultures. A leftover museum from the San Antonio World's Fair that celebrates the many
cultures that have come together to make Texas what it is today. The Tower of the Americas also remains on the Hemisfair grounds. It was deliberately made taller than the Seattle Space Needle because, as we all know, everything is bigger in Texas.
Our tour  concluded with dinner at the Plaza Club overlooking the city as the sun was setting. Our band of seasoned travelers is moving on to new adventures but we will all remember the Alamo, the Riverwalk, and the graciousness of our Texas hosts.